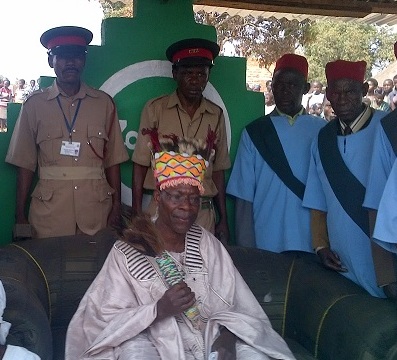 Senior Chief Mununga, Mutampuka II Chula I, sitting surrounded by his retainers and advisors during the 2013 Mabila Ceremony.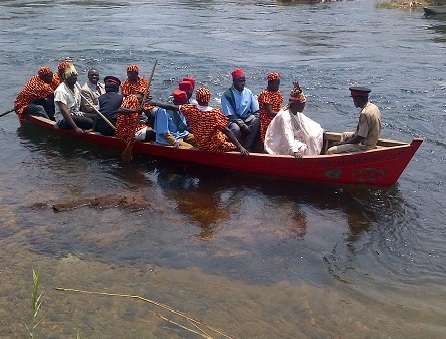 Senior Chief Mununga being transported by canoe to an island on the Kalungwishi river at the 2013 Mabila Ceremony. Thereafter, the fishermen demonstrated how they catch fish using various methods.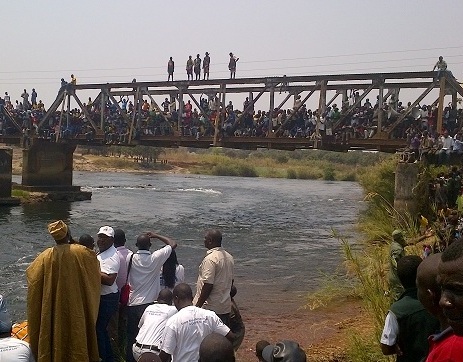 Picture of the Mununga Bridge on Kalungwishi Village during the 2013 Mabila Ceremony. On the bridge are the spectators while on top are the divers who performed quite a spectacle, much to the delight of the audience.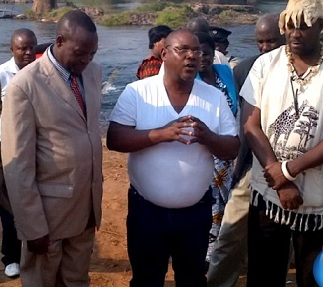 The Guest of Honour at the 2013 Mabila Ceremony, Deputy Minister of Traditional Affairs, Honourable Robert Chiseke,in conversation with Chief's representative Mr Kabesha Mununga and Nchelenge District Cultural Affiars Officer, Mr Sackson Namiluko.
Special highlights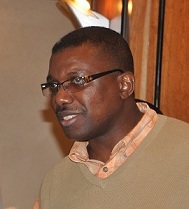 Vice Chairman, Mr Chishimba Yumbe applauds the Mabila Lusaka Team for being very proacttive and making strides. Epashili pakuleka, mukwai!
September 29, 2013
CUrrent News
The 2013 Mabila Ceremony held from 6 to 8 September 2013 has been widely acclaimed as a success. The guest of honour, Honourable, Deputy Minister of Chiefs and Traditional Affairs...
The Mabila Cultural Committee patron Honourable Samuel Mukupa.